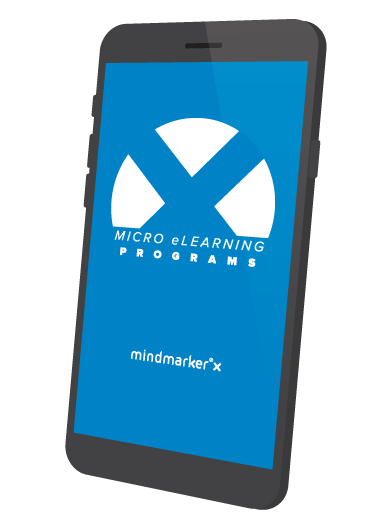 Post-Workshop Support for the Leader As Coach includes a 16-week Micro eLearning Program powered by Mindmarker. The micro eLearning program includes a series of strategically-designed messages that are sent to participants two to three times a week for several months following the workshop. A sequence of videos, podcasts, quizzes, surveys, and assignments help participants refresh and deepen their understanding of workshop concepts, reflect on their current leadership practices, and make real, sustained change in their day-to-day behavior.
Additional resources for self-directed learning are also available – including a list of relevant books and a library of articles, videos, and webinars. Participants can access lessons and resources on their preferred device, whether that be a desktop, laptop, tablet or smartphone. At the end of a Program, Bluepoint provides a report that details user participation and progress, as well as information on how participants are using their new skills in their daily work.
For more information, please click here.