Post-Workshop Support for Bluepoint Workshop Graduates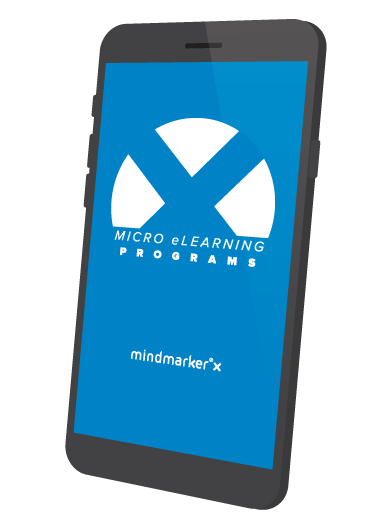 Bluepoint's leadership development programs have always been designed to help leaders make real, sustained change in their day-to-day behavior. Our leadership and coach-training programs routinely utilize innovative instructional designs and the latest research in adult education, social learning, and virtual learning. With the launch of Bluepoint's New Micro eLearning Programs, we are excited to take our post-workshop support to a whole new level by providing our clients with three new ways to maximize the effectiveness of their chosen program and support their leaders' efforts for sustainable behavioral change.
Micro eLearning enables participants to more easily absorb and retain information by offering short, focused lessons, which are designed to reinforce concepts from the workshop and challenge participants to apply their personal learnings in order to create lasting behavior change.
Bluepoint is pleased to offer Micro eLearning Programs for:
Managers serve as mentor and coach to their direct reports with a substantial impact on key areas such as performance, engagement, and retention. However, they are often promoted into their role without the tools and training necessary to transition from individual contributor to high impact leader. Our New Manager Micro eLearning Program is designed to bridge skill gaps and give new leaders the tools needed for success. If you are interested in learning more, click here.